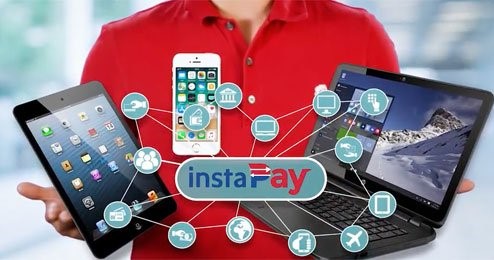 Receive money from another local bank thru
your QCRB ATM Card!
InstaPay is an electronic fund transfer service that allows customers to transfer funds almost instantly between accounts of participating BSP supervised banks and non-bank e-money issuers in the Philippines. The service is available 24×7, all year round.
Initially QCRB is a "Receiver" participant only. Through InstaPay existing QCRB account of individuals, businesses, and government institutions will be able to receive funds and payments in real time from another local bank.
Product Features:
Accessibility

Only
existing ATM accounts are capable to receive funds thru InstaPay.

 

Transaction Limit

Maximum
of Php50, 000.00 per transaction as many times during the day.

 

Withdrawal/s

 

Up
to Php40, 000.00 thru ATM machine per day.

(Php10,000.00
per transaction)

 

Above
the maximum limit withdrawal will be accommodated over-the-counter (OTC) with
the following service charge:

–      
Php100.00
per OTC transaction up to Php40, 000.00 plus 1/8 of 1% of the excess; maximum
of Php5,000.00.

 

 

Withdrawal/s

OTC is available at any
QCRB branch with corresponding service charge mentioned above.

 
How to Receive Funds?
Step 1
Determine whether the originating bank where the money will come from is an InstaPay "sending" institution. As of December 31, 2018, below are the qualified senders:
1. Asia United Bank Corporation
2. Bank of Commerce
3. BDO Unibank, Inc.
4. China Bank Savings, Inc.
5. China Banking Corporation
6. Dungganon Bank (A Microfinance Rural Bank), Inc.
7. East West Banking Corporation
8. Equicom Savings Bank, Inc.
9. G-Xchange, Inc.
10. Land Bank of the Philippines
11. Malayan Bank Savings
and Mortgage Bank, Inc.
12. Maybank Philippines, Inc.
13. Metropolitan Bank and Trust Company
14. Philippine Bank of Communications
15. Philippine National Bank
16. Philippine Savings Bank
17. PNB Savings Bank
18. RCBC Savings Bank, Inc.
19. Rizal Commercial Banking Corporation
20. Robinsons Bank Corporation
21. Security Bank Corporation
22. Sun Savings Bank, Inc.
23. Union Bank of the Philippines
24. United Coconut Planters Bank
Step 2
Advice the "sending parties" to access their bank's mobile app or internet banking facility. They can now choose to send to your QCRB ATM account via InstaPay
after providing the required information.
Important: Don't forget to give your ATM account number to the sending parties.
 Step 3
As a "receiver" you can access/claim the funds through withdrawal using your QCRB ATM card or through OTC withdrawal.